Setup Email notifications
1 - Load the application




2 - On the First Screen, click Switch to Advanced Mode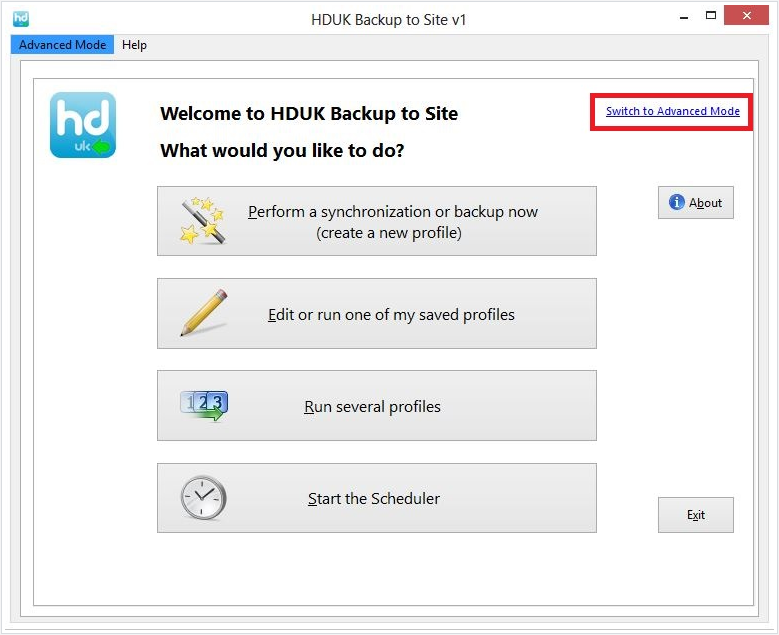 3 - On the new window, click on the Orange Cog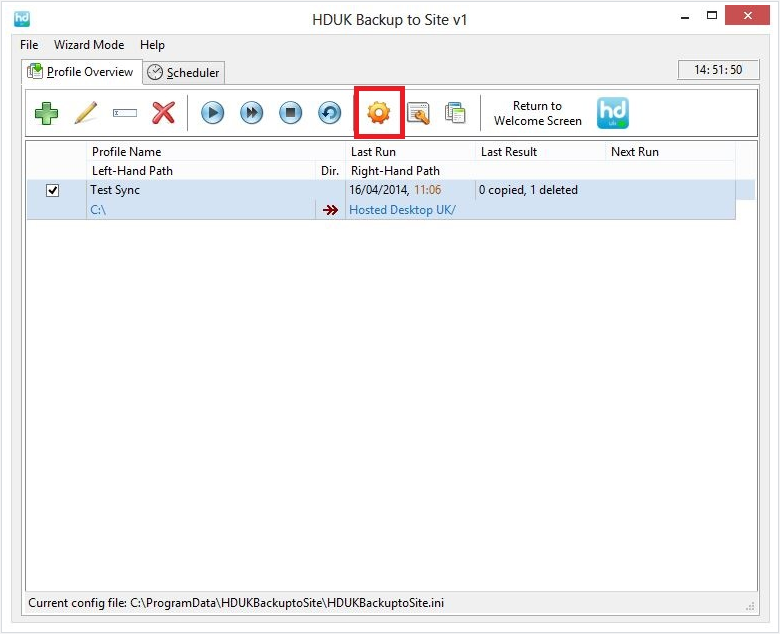 4 - Select "Program Settings"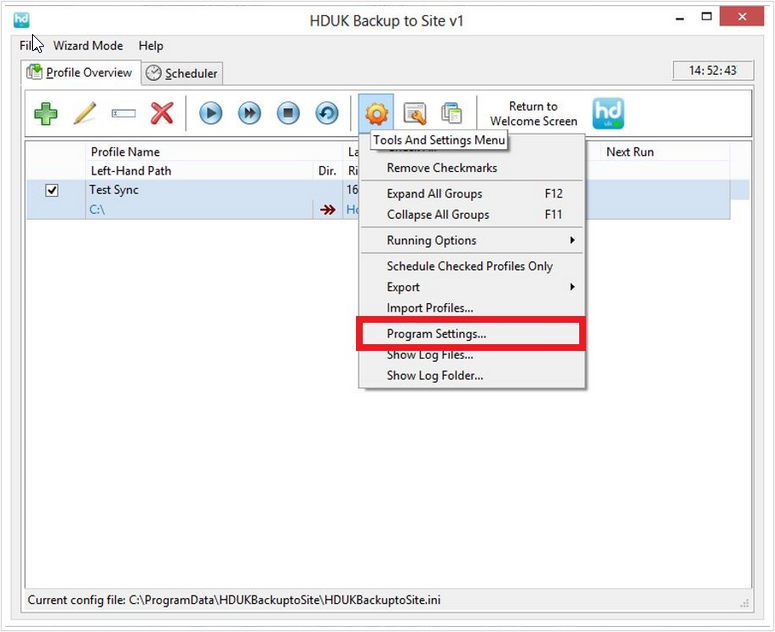 5 - On the new window, choose the tab "Notify"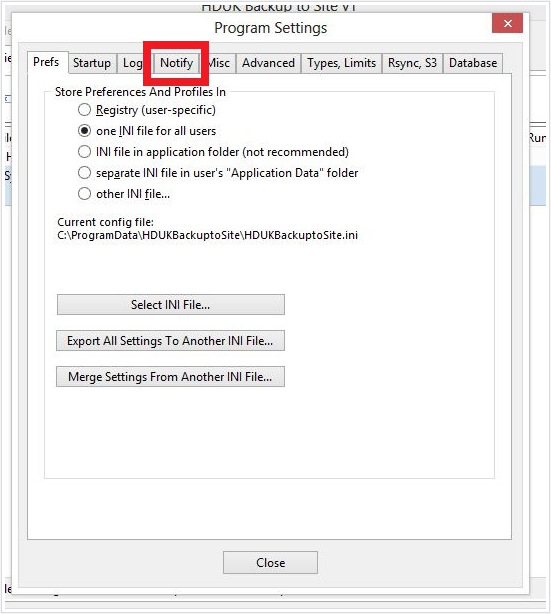 On this page, you can select different email options. By default you will get an email when a task is complete or failed

7 - "Click Email Settings"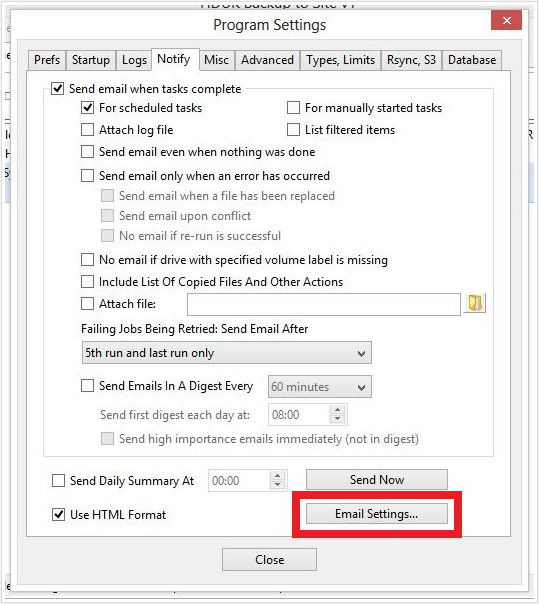 8 - On this window, type in all the recipient Email Addresses you require. One Per Line.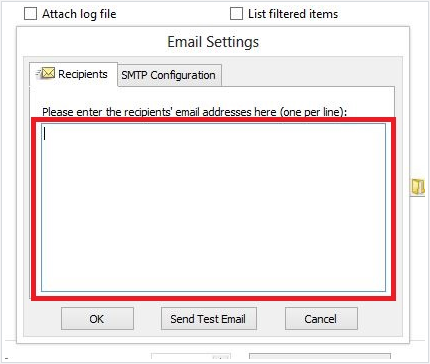 9 - Once complete, click "SMTP Configuration"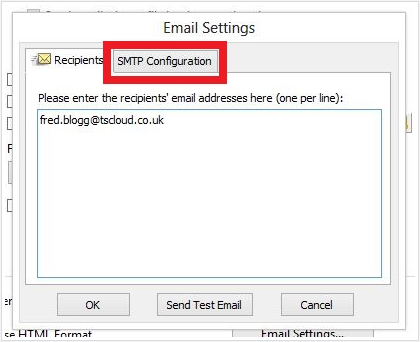 10 - Type in the following details:
Sender Name: HDUK Backup to Site

Email Address: CompanyName@hdcloud.co.uk
(You must ask HDUK Support to provide this information. Please email support@hosteddesktopuk.co.uk)

SMTP Server: emailrelay.hdcloud.co.uk

SMTP Port: 30
Click "OK"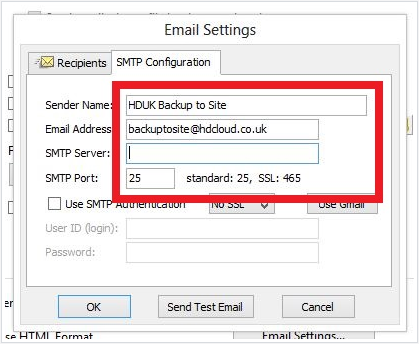 11 - Click "Send Test Email"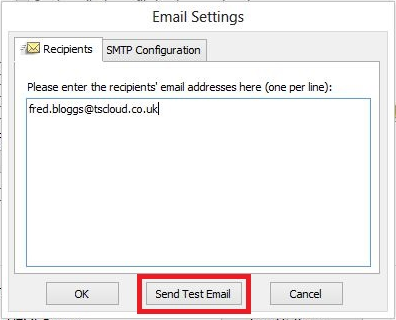 If everything has been setup correctly, all recipients should recieve a test email and you should get a note to say "Done"

12 - Once complete, click OK and then you can close the program.