Installing and configuring the application
Installation
1 - Install on the local machine on which the back up will be stored. Run the following file with administrator rights: HDUKBackupToSite.exe
2 - Choose Next at the 'Welcome to HDUK Backup to Site Setup Wizard….'
3 - Accept the default location for the install.
4 - Accept the default Start Menu Folder location.
5 - Accept what icons you require and choose Next
6 - Then click on Install
7 - Once finished close the install and launch HDUK Backup to Site from the desktop.

Configuration and Setup
1 - Once installed run the Shortcut



2 - On the Wizard Screen Click 'Perform a synchronization or back up now (create a new profile)'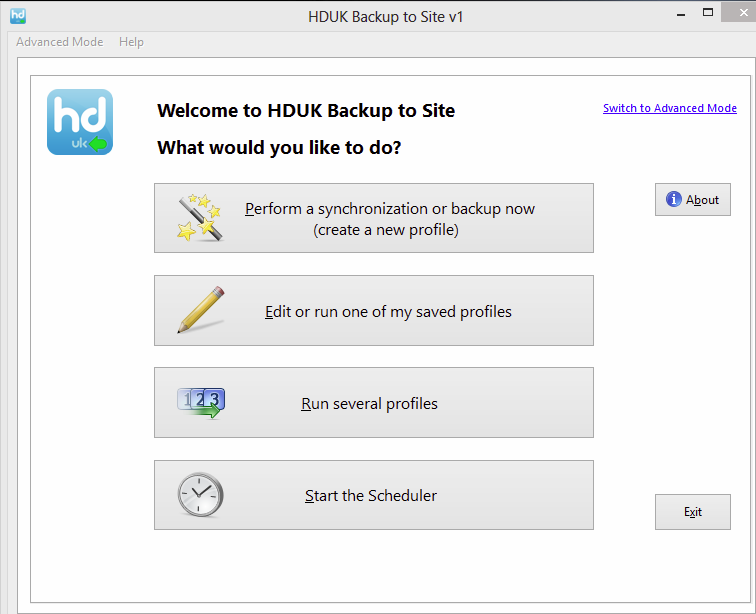 3 - First Step is to Specify Folders, Local Folder is where you want the backup from Hosted Desktop to be stored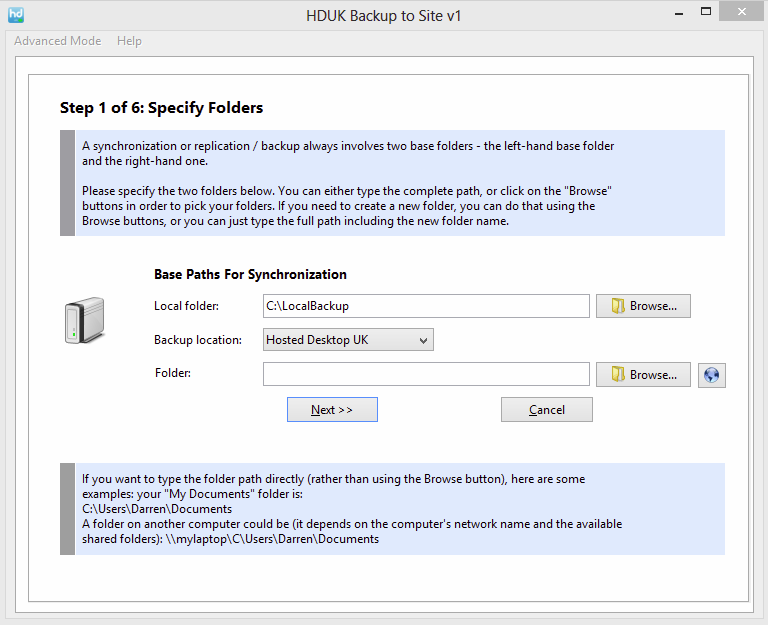 4 - Next to Folder location click 'Browse'



5 - You will need to enter your Backup to Site Username and Password supplied from Hosted Desktop UK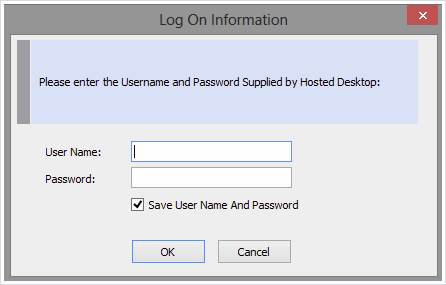 6 - Once you have entered the correct details you will see the following: (note, this is just a test so we only have one folder called 'Testing' but a live customer will probably see the whole of their data folder.) Click on the top level folder you require.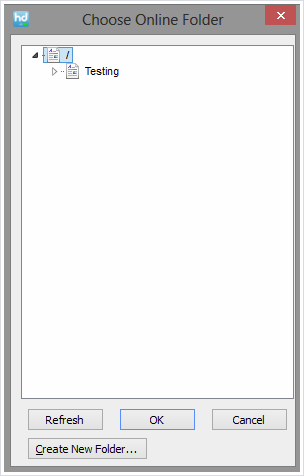 7 - Once you have selected the folder you require, Click OK and then Next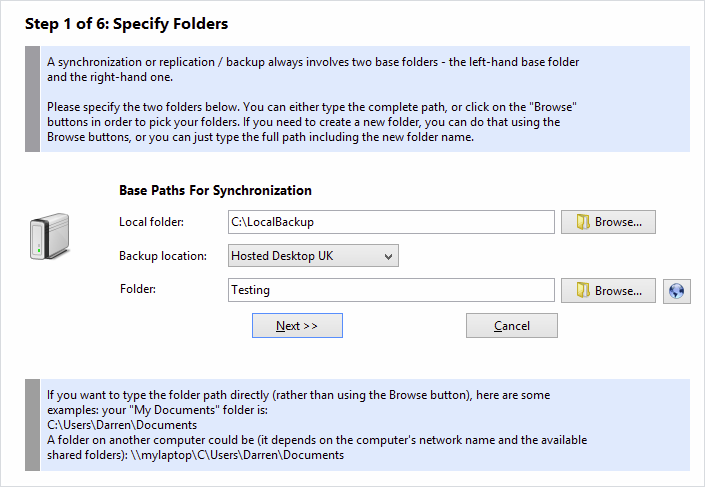 8 - Choose Sync Direction and Subfolders should be setup as follows: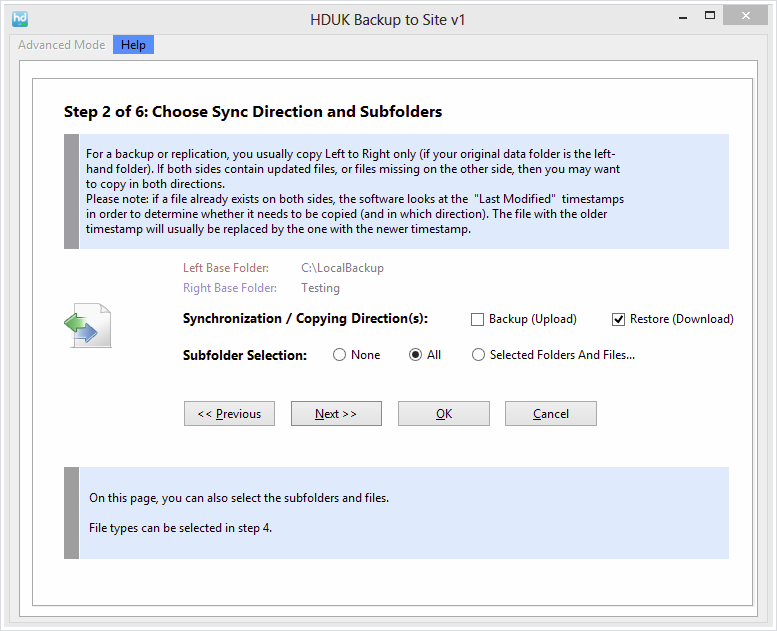 9 - Choose Sync Modes as :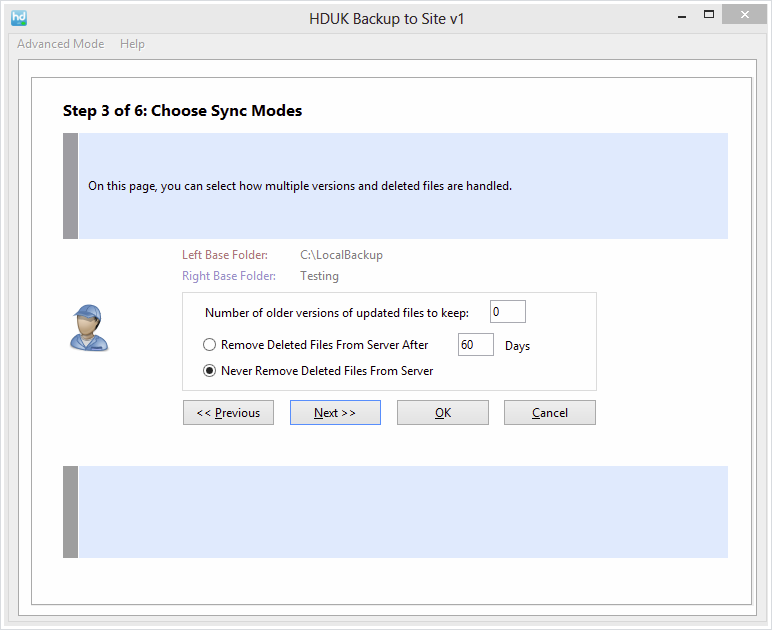 10 - Choose File Types can be left as default unless there are any files you wish not to Sync: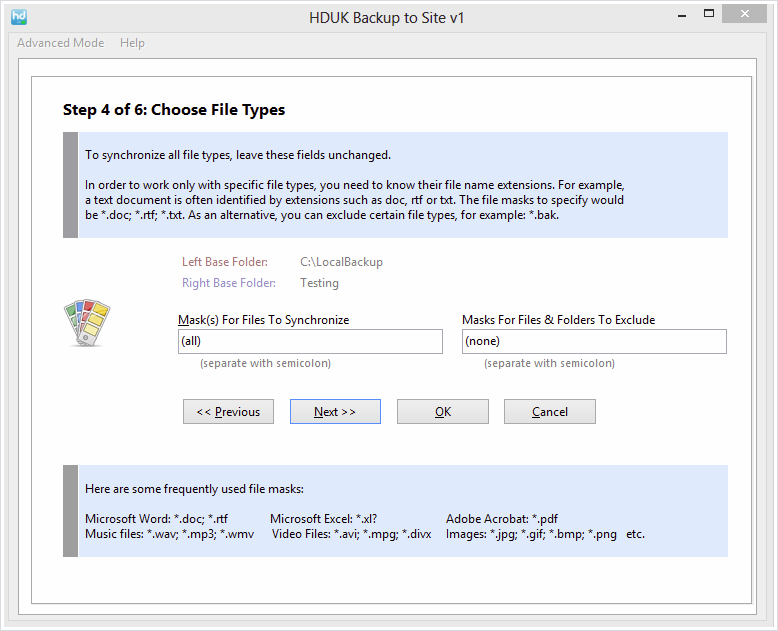 11 - Next configure the Timer Settings: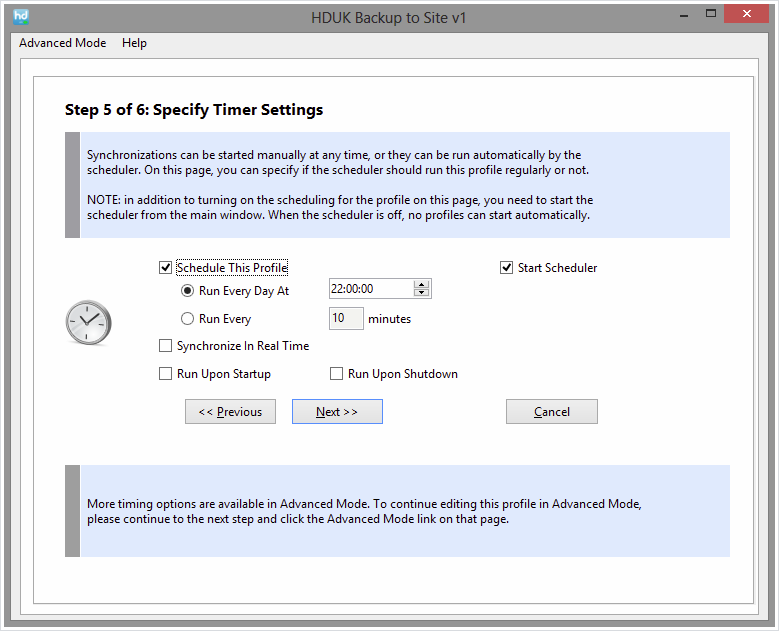 12 - Next Name the Profile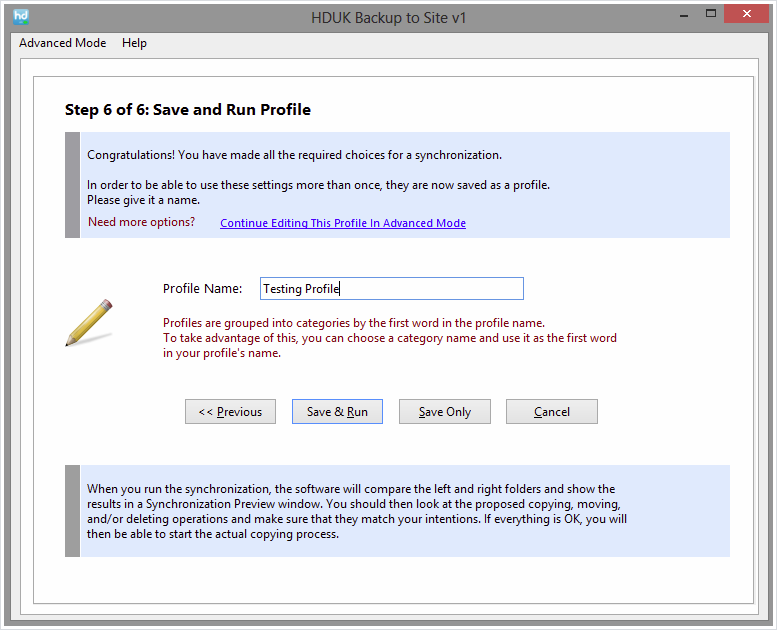 13 - Finish by Clicking Save Only