Reporting Spam via Outlook Add-Ins
This is to report spam to the new Anti Spam service.

Reporting the spam to the Anti Spam service enable the engine to learn the traits and analyse the details hidden with in the email.
Please note this will remove the email afterwards.
In Outlook click on Add-Ins

2.In Outlook click on the Spam then go to Report Spam.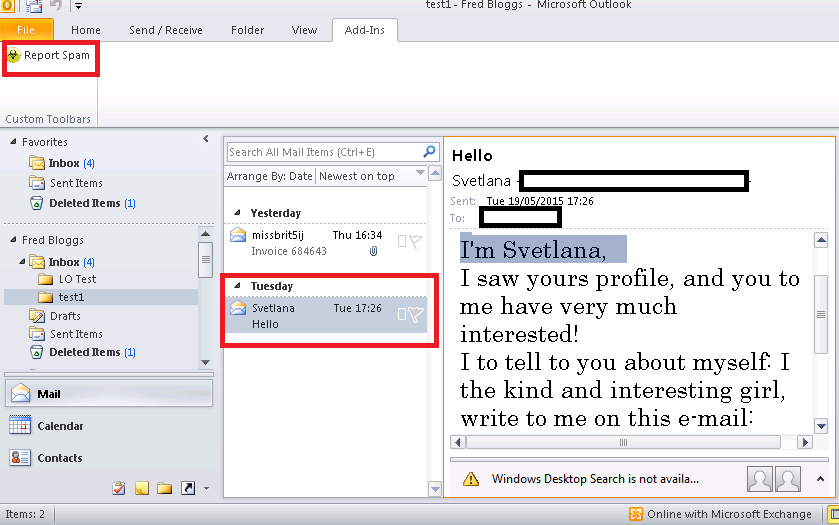 For a brief moment this will come up. Once this disappears the mail will of sent and reported to the Anti Spam Engine.

If you are on Hosted Desktop, we will have to install this Add-in for you. Please email support@hosteddesktopuk.co.uk with your request.
If you are not in Hosted Desktop, you can download and install from the link below. Please match with your version of Outlook (32 bit or 64 bit).