1 - Log in to the Control Panel
2 - Click on Manage next to your Domain Name

3 - Click on the tab "Mailboxes"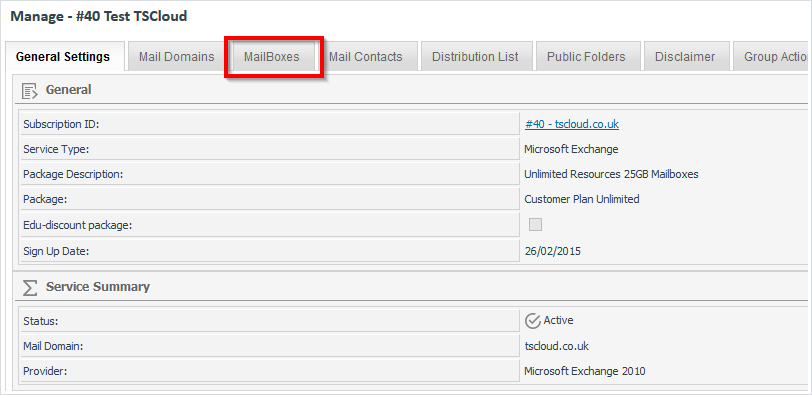 4 - Click "Add New Mailbox"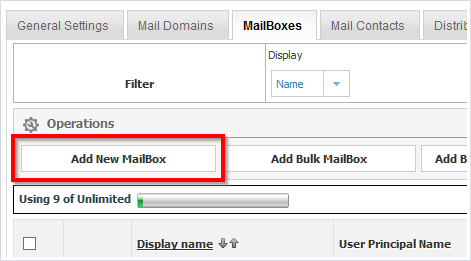 5 - Fill out the following: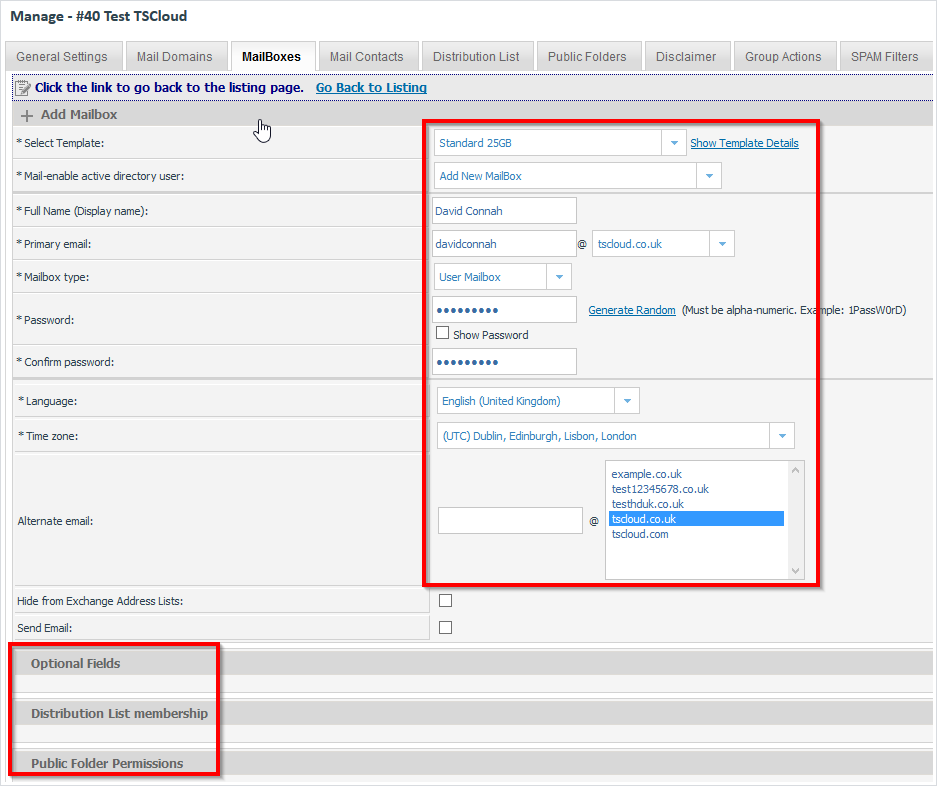 6 - Select the Template Full Name Primary Email Password Alternative email (if required) You can expand the options below to add optional fields / distribution groups and public folders. Add the user to distribution group (if required)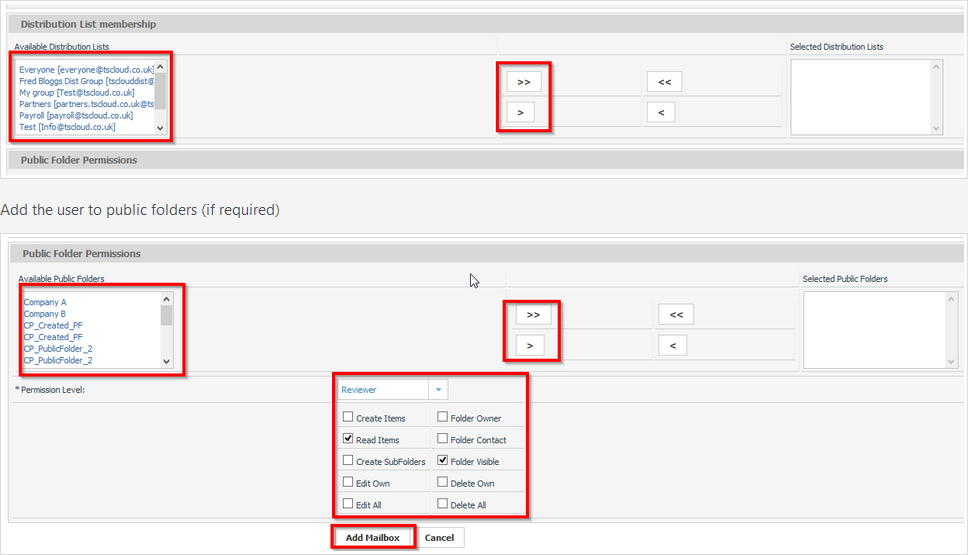 7 - Finally click Add Mailbox It will now provision. This may take up to 5 minutes.

8 - Refresh by going to a different tab and then return and you will then see "Active"

1 - Log in to the Control Panel
2 - Click on Manage next to your Domain Name

3 - Click on Mailboxes

4 - Tick the box you want to delete, then delete

5 - You will get a warning click OK to proceed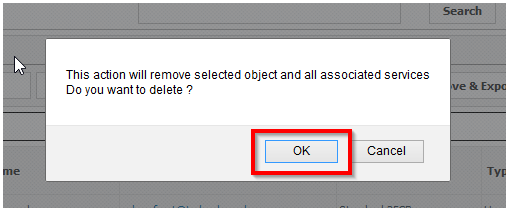 6 - The mailbox be under provisioning action while the work is proceeding on the back end

Please note this may take few minutes to update.