How To Create An Email Signature in Outlook
Please Note: These instructions were written specifically for Microsoft Outlook 2010 on a Hosted Desktop UK, therefore screenshots and prompts may not be exactly representative if you are using a different version of Outlook with your own computer.
1 - In Outlook, click the 'File' tab.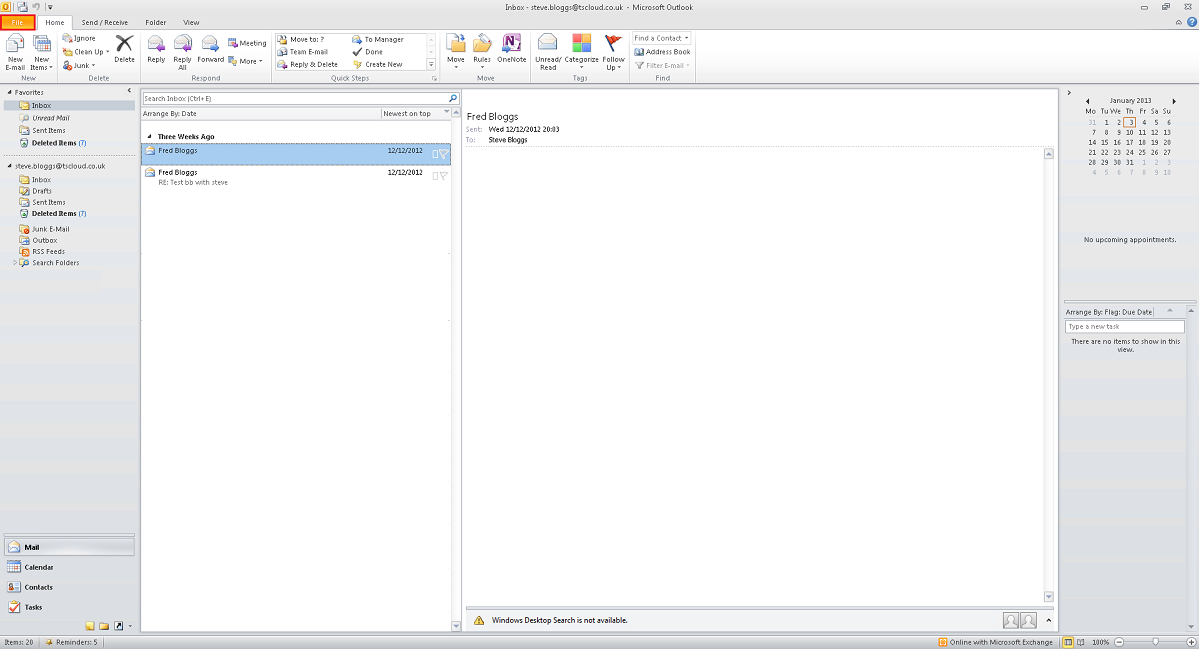 2 - Click 'Options'.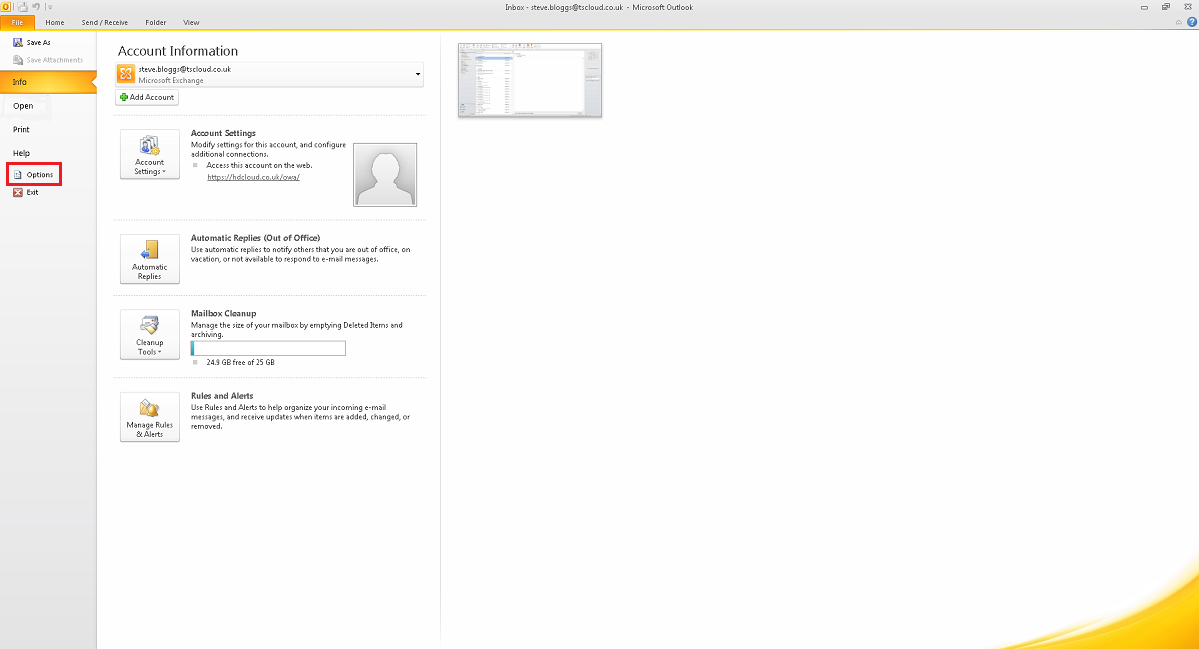 3 -Click 'Mail'.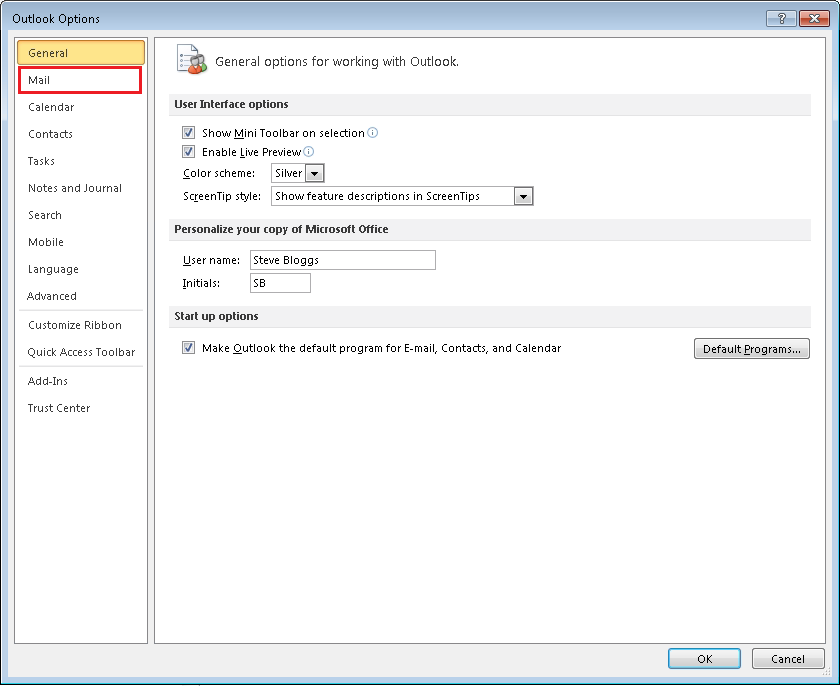 4 - Click 'Signatures'.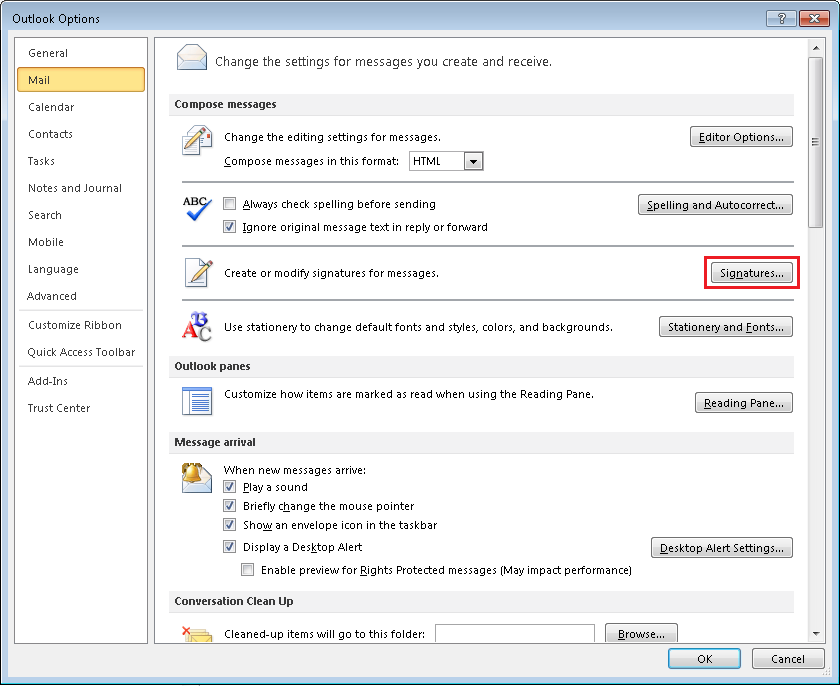 5 - Click 'New'.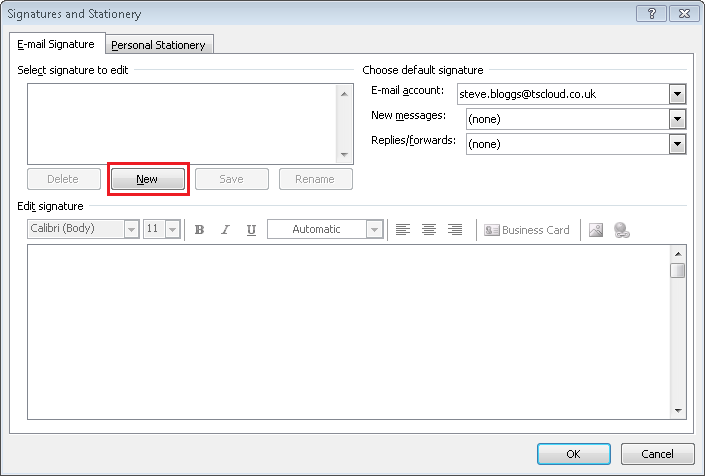 6 - Enter a name for your new Signature (this name will be visible only to you), and then click 'Ok'.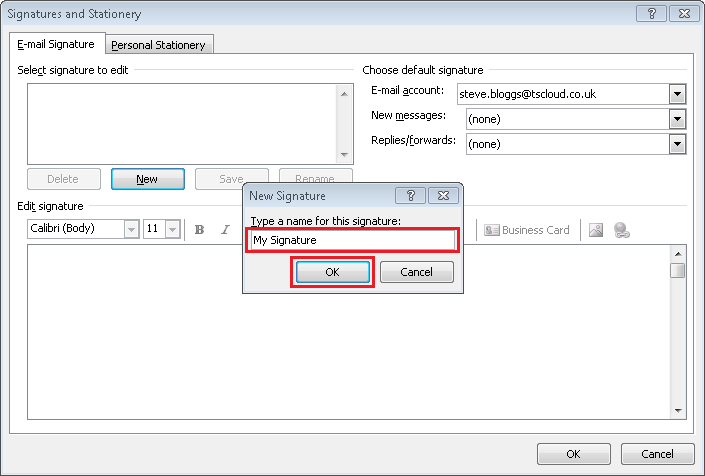 7 - Enter the text that you wish to use in your Signature, such as your name and organisation. You can format the font, size, style and layout of this text using the the text formatting buttons (as ringed below).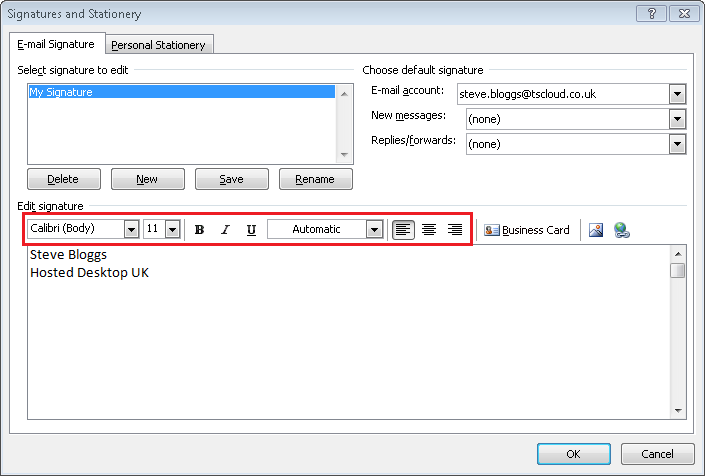 8 - If you wish to add an image to your signature (such as your company logo), click the 'Image' as shown button. Then, as shown in the second screenshot below, select the image file you wish to use and then click 'Insert'.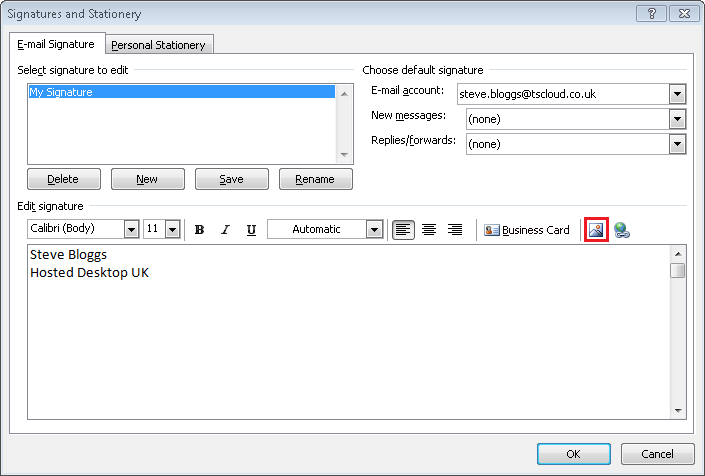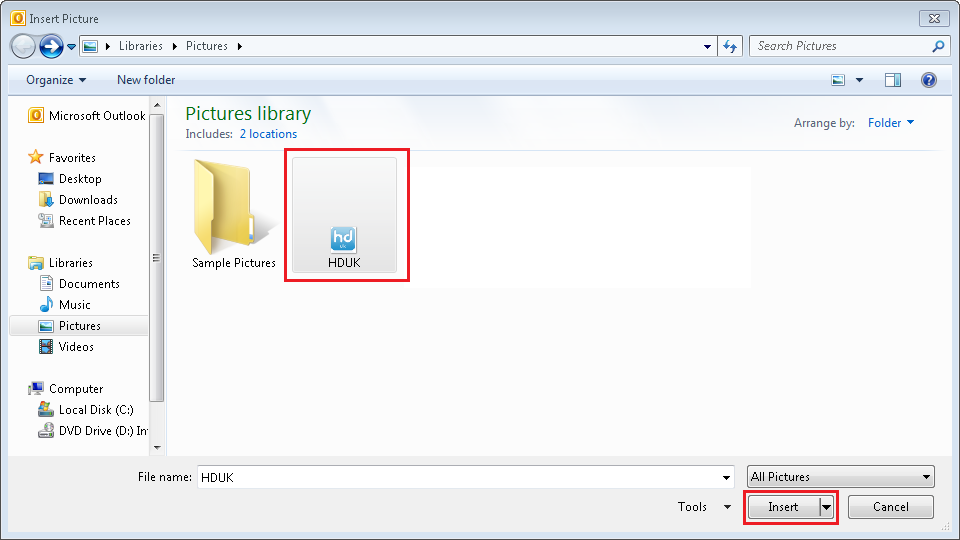 9 - Use the drop-down lists to select whether your new Signature is just added to new messages which you create, or also added to messages which you reply to and forward on to others. The default is for a new Signature to only be added to new messages. When you are done, click 'Ok'.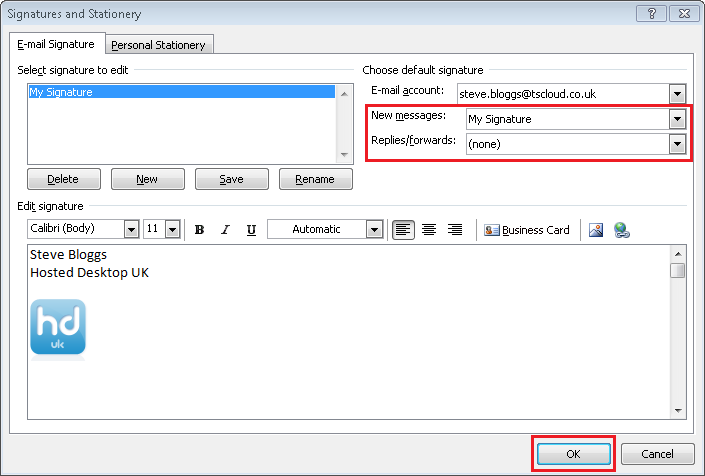 10 - Click 'Ok'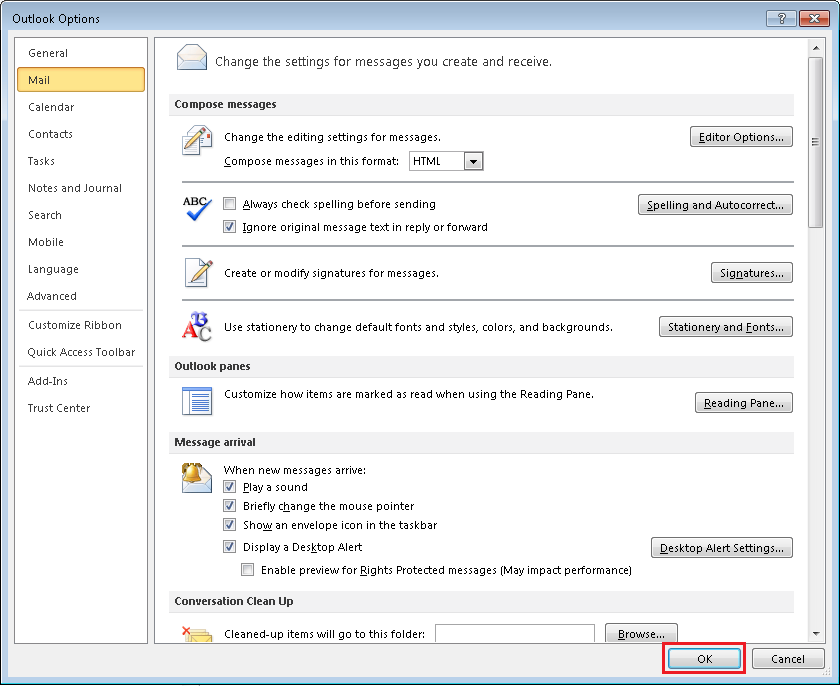 11 - Create a new email, and you will see your new Signature added to the bottom of the message.