Hosted Desktop Slow System Running/Freezing

If you are experiencing slowness/freezing when working on your Hosted Desktop, or are unable to connect to your Hosted Desktop, it is possible that your Internet Connection as provided by your Internet Service Provider (ISP) may be faulty

Symptoms might include:
When typing an email, the characters are taking a long time to appear after you have pressed the keys

When moving between applications it seems slow to appear on your screen or when moving between windows within an application

Freezing and dis-connecting from Hosted Desktop
There are 3 Steps to test before contacting Hosted Desktop Support:

Before contacting Hosted Desktop Support, please perform the following checks to test the status of your Internet Connection:
1 - Please run this on your Local Computer
NOT
Hosted Desktop. Minimise Hosted Desktop and verify that you are able to access the Internet by opening an Internet browser such as Internet Explorer or Firefox, and then navigating to a public website such as
www.google.co.uk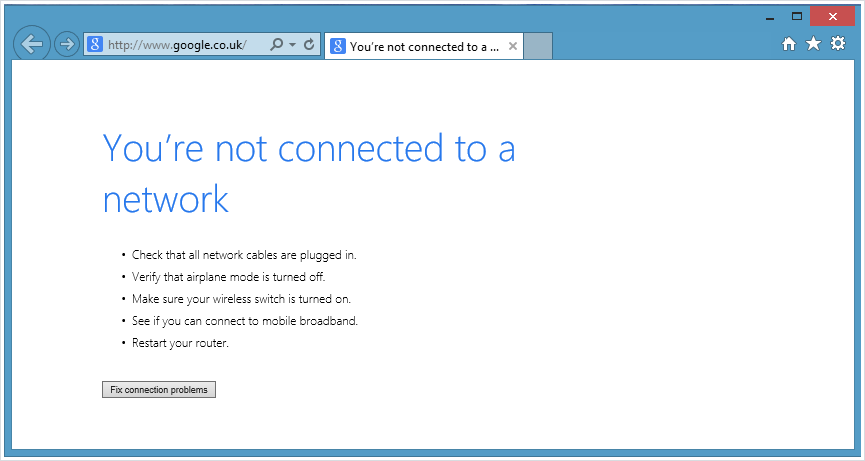 2 - The website should load in the normal way, but if you get a message similar to the one shown above, this could indicate that you are experiencing issues with your Internet Connection
3 - If you cannot connect to the Internet, perform Step 1 using another users machine within your office; if they can connect but you cannot, it is likely that there is an issue with your own local machine
4 - If the other user also cannot connect to the Internet it may be your Internet Connection which is at fault and you should raise a support query with your ISP
You can perform a 'Ping' test by following the instructions below:
1 - On your Keyboard, press the
Windows Key
+
R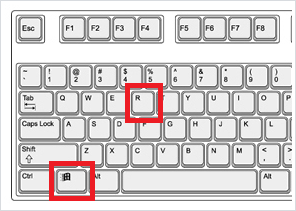 2 - Type
cmd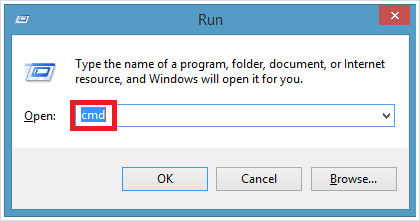 3 - Press
OK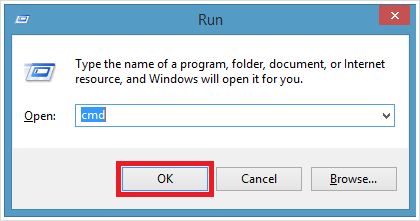 4 - You will now be presented with a dialogue box similar to the one shown below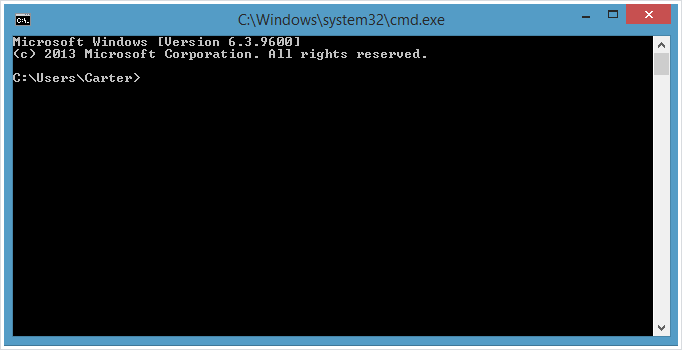 5 - Type
ping bbc.co.uk -t
as shown below. This will test to see if your local computer can communicate with the BBC's website, and then length of time which this connection is taking
6 - If your local machine can connect successfully, you will get a message which starts
Reply from…
as shown below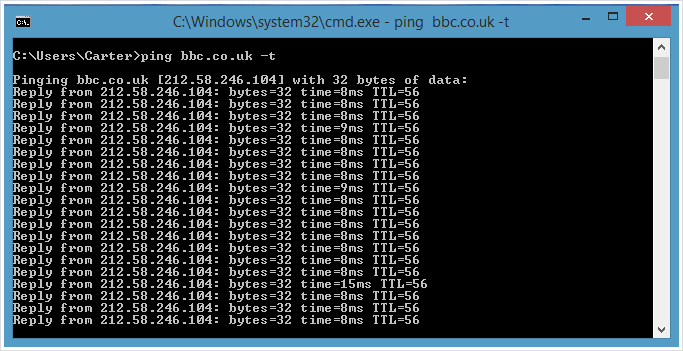 7 - If your local machine is having issues connecting, you will receive
Request Timed Out.
messages as highlighted below, indicating that there is a fault with your Internet Connection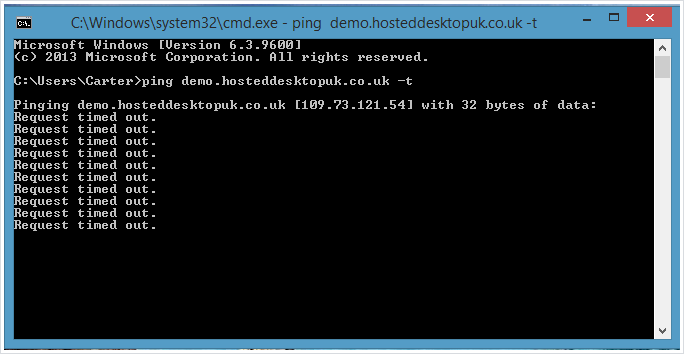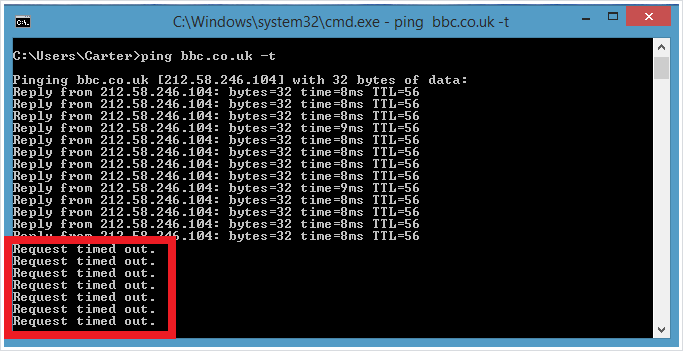 8 - If you are getting
Reply from…
messages, but the response times (Shown as
time=XXms
) vary, then this could also indicate a performance issue with your Internet Connection
As a guide, a response time on a good Internet Connection should be approximately 'time=30ms' but this can vary depending on the speed of your connection and the number of users within your organization
1 - Please download the following:
WinMTR
2 - Once downloaded, please Run WinMTR

3 - The following window should appear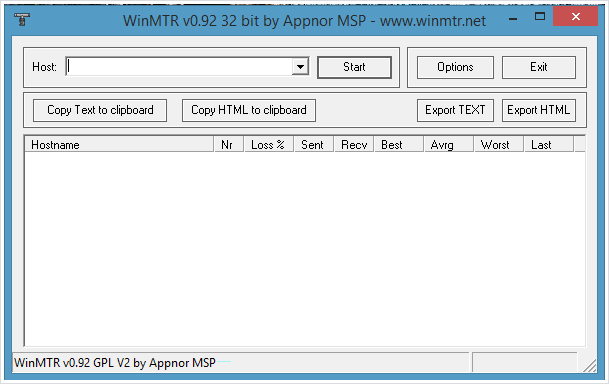 4 - In the
Host
box, please type a web address (bbc.co.uk, google.co.uk etc), then click
Start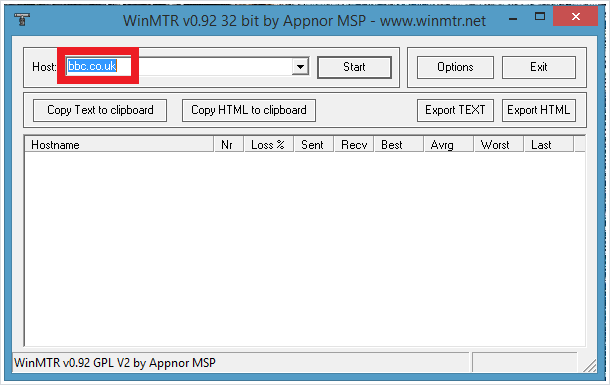 5 - Let this run for
5 Minutes
and then click
Stop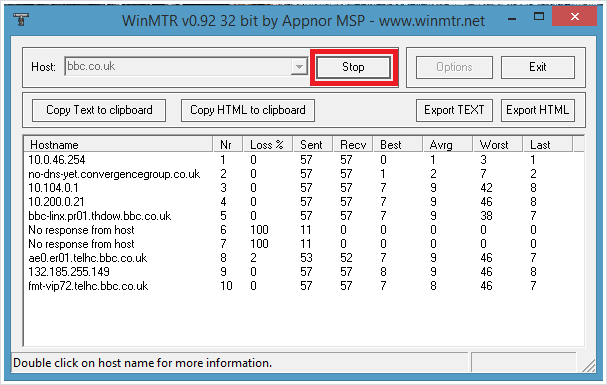 6 - Once Stopped, please
Export TEXT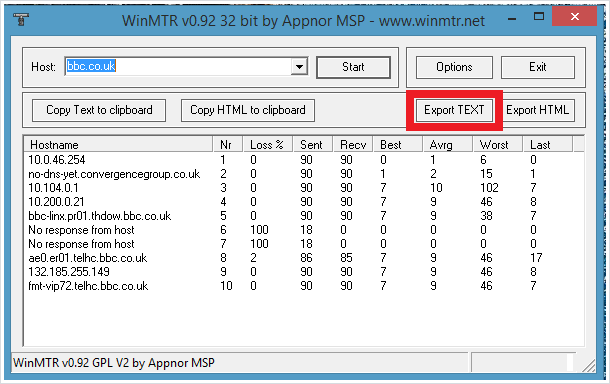 7 - Choose a place to save the results (Your Desktop, Downloads, Documents, etc)
8 - Give it a name WinMTR and Todays Date (WinMTR 071014), then
Save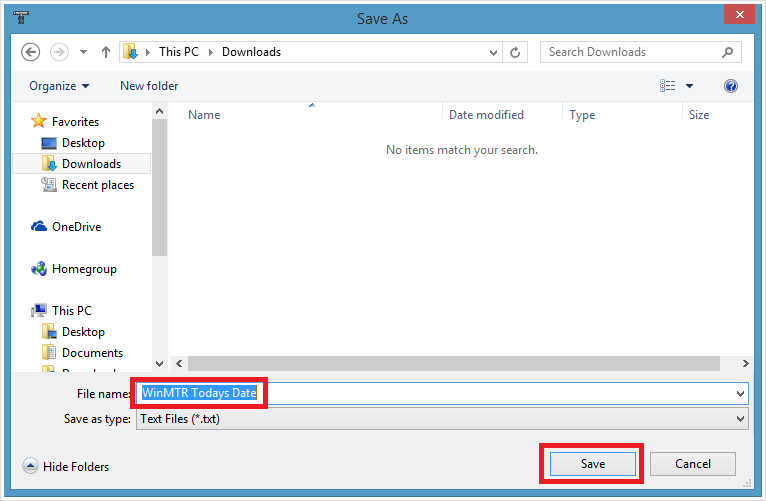 9 - Please email this TXT file to
support@hosteddesktopuk.co.uk
and we will have a look at the results for you